Your
IT Outsourcing
partner
Devox Software is a Top Software Development Agency in Ukraine 2020 🥇 that creates design and development solutions for startups, SMBs, and enterprises.
About
Devox Software
Devox Software is an IT outsourcing company from Ukraine. Our key value is our flexibility. It's you who chooses the engagement model that works best for your project: outsourcing, outstaffing, dedicated team or staff augmentation.
The benefit you get with us is facilitation. Digital transformation has never been easier – all you need to do is just tell us your requirements. We will advise you on the fitting solution, resources, and timeframes for your business.
Our main asset is people. We hire top software developers to run your project from initial estimation to release.
Devox Software achieves a well-planned development process, competent management, and efficient communication due to a thorough selection of team members for our company.
Talk
To managers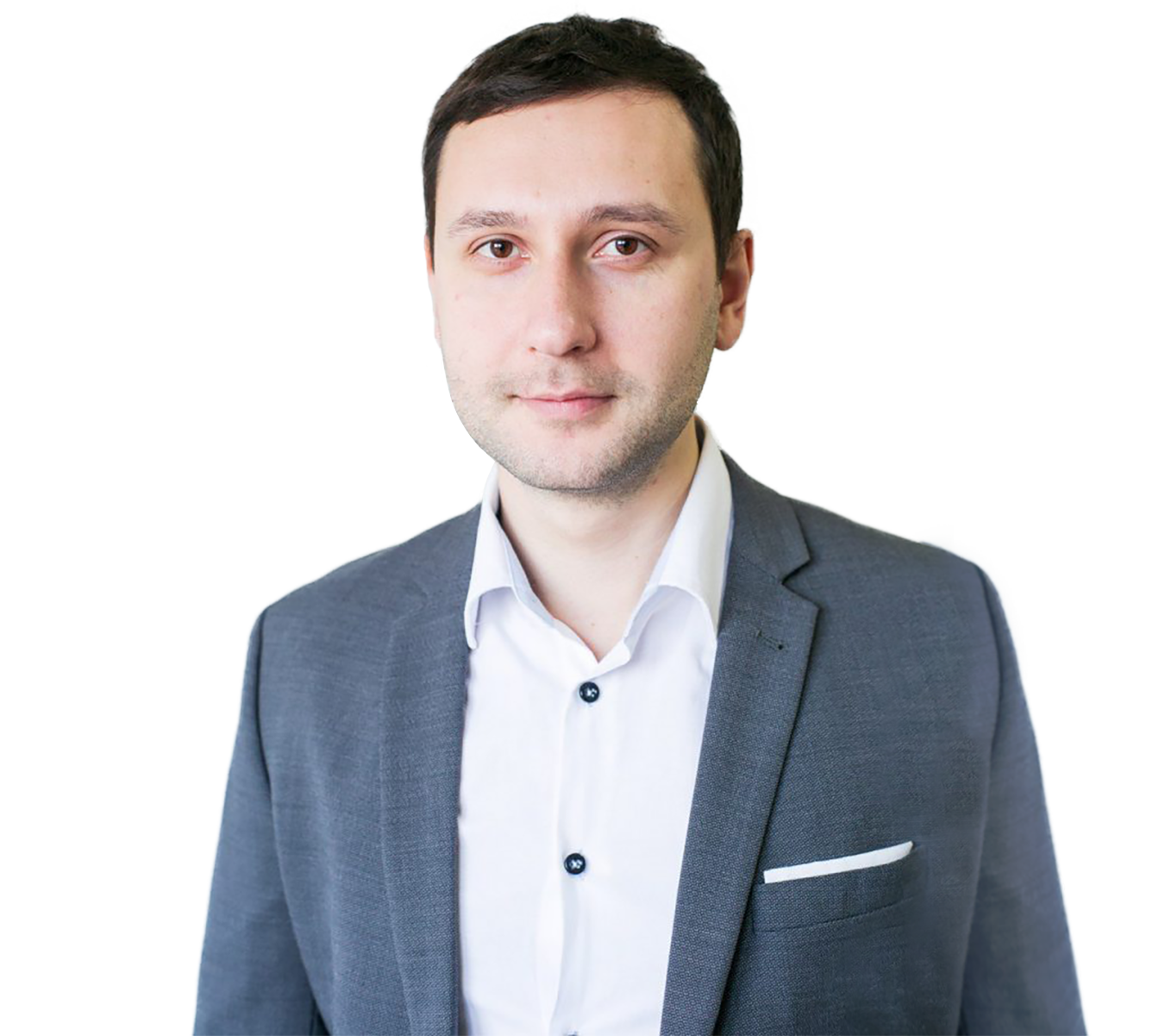 Talk tech?
If you want to have a comprehensive tech conversation I, as a CTO of Devox Software glad to help you specify technical requirements for your product, suggest the best approach and technological stack.
Email Sergey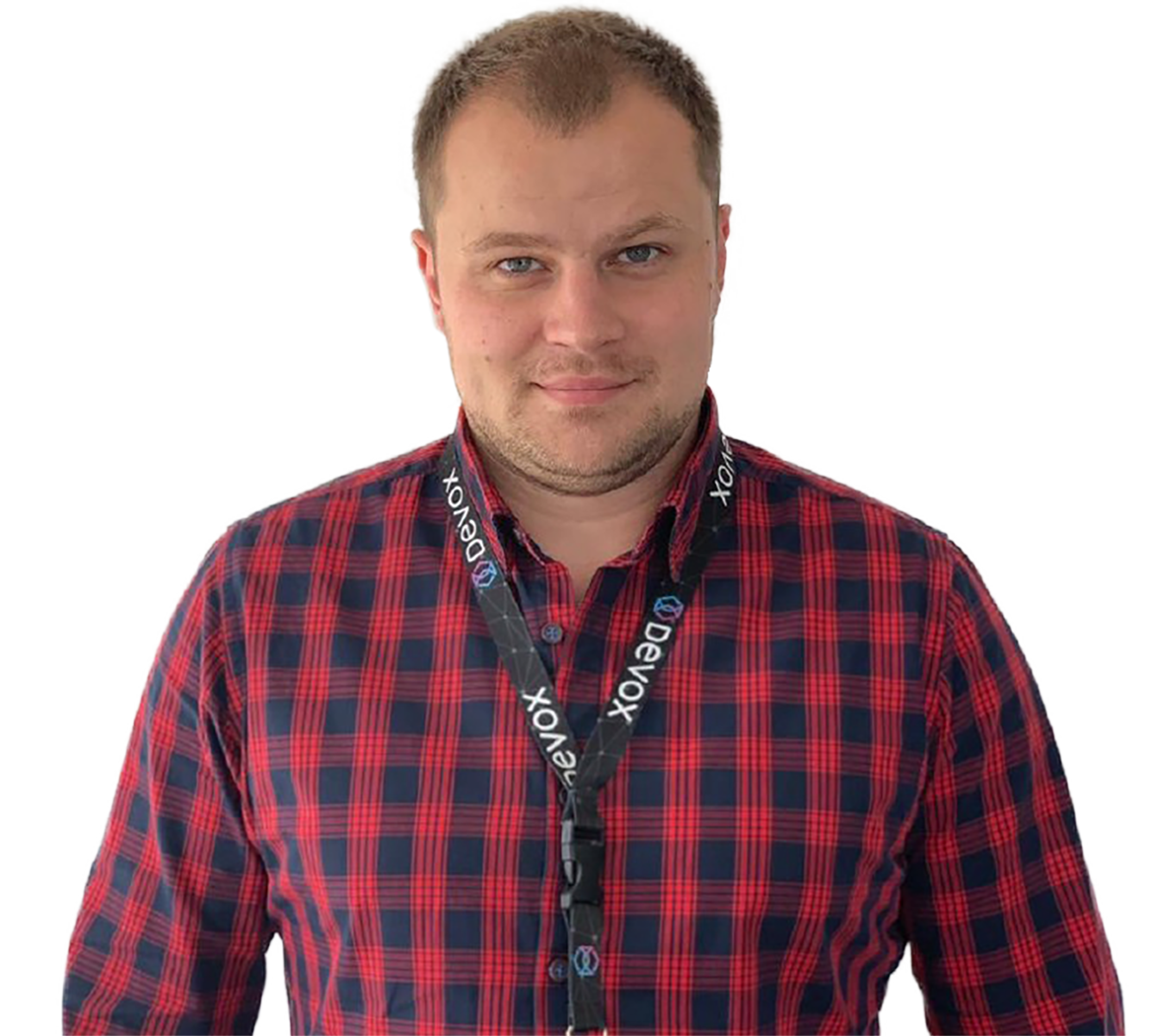 Need a Team?
Need a dynamic team? Then you should talk to me. I am CEO of Devox Software. I'd be glad to discuss your needs with you & help you build a team of top talents to help your business reach its potential.
Email Vadym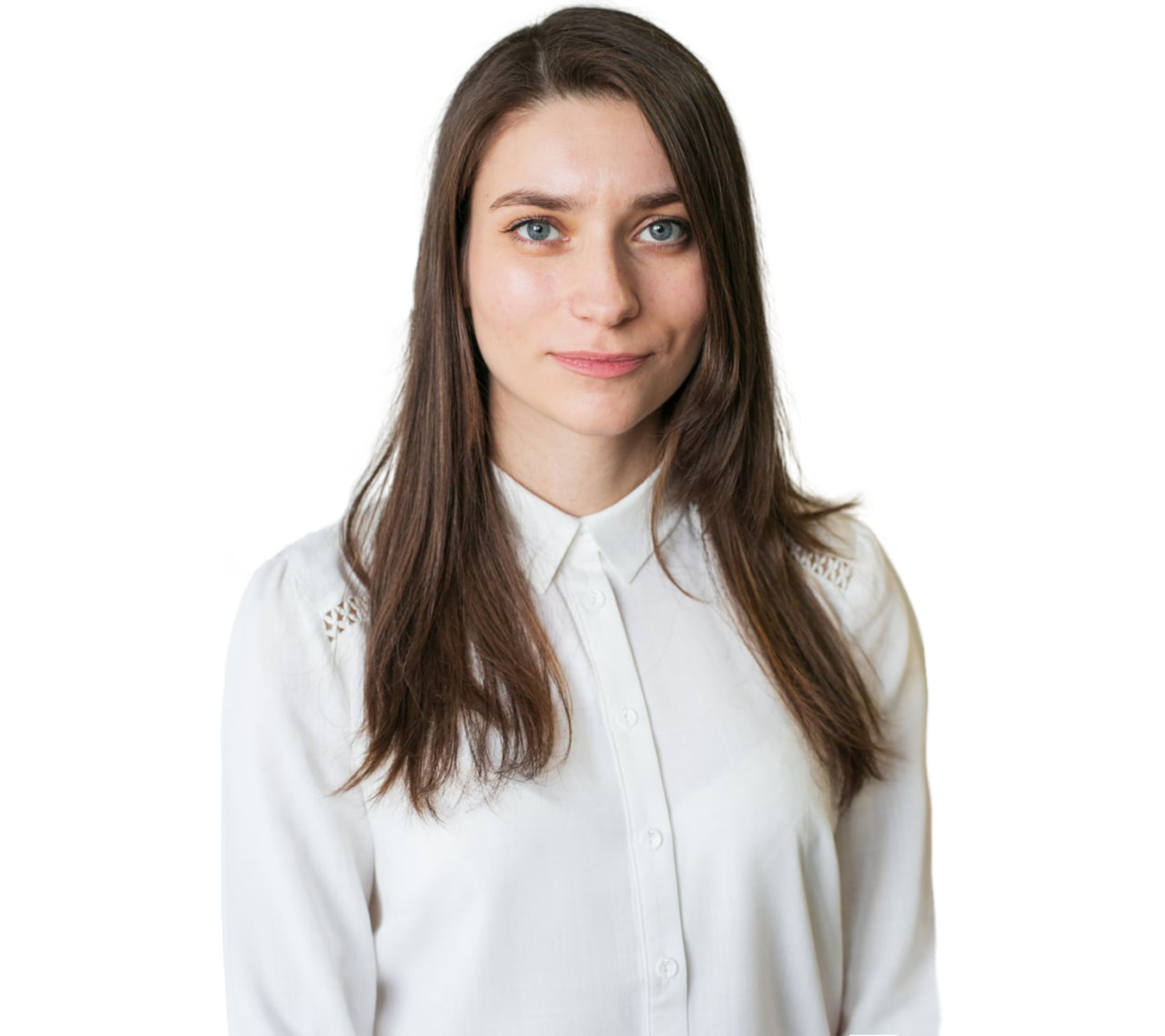 Join us?
Looking for a dream team and a dream job? I am a Recruitment Tech Lead. Write us and send your CV, so we will offer the best opportunity that meets your thriving experience and welcome you in our team.
Email Dariia
Case
Studies
Function4
Event Management Platform, USA
Function4 is a USA-based professional event ecosystem that offers a simple, user-friendly discovery venue for the financial services sector. The enterprise event management software features a single, real-time dashboard with zero setup for event attendees, hosts, and sponsors. Function4 also provides discovery, data, and tools to help the right people discover the right events.
View case
ActivePlace
Wellness social network and media platform with a marketplace feature, Australia
ActivePlace is a social platform dedicated to health, fitness, and an active lifestyle. It is a three-sided network that connects people with like-minded individuals, mentors, and businesses – all related to physical activity and healthy living. The company approached the development team to create a wellness app that would cater to different categories of users and provide personalized functionality to each member group. The main goal was to build a unique project from scratch that combined social media and marketplace features.
View case
Our
Services
expertise
services
industries
technologies
We take care of your product on the development stage. Our IT outsourcing company creates custom web dev solutions for startups and enterprises. We listen to your ideas carefully and deliver the exact result.
Convert more clients by reaching out to your target audience via mobile apps. Our software development company will help you with building iOS, Android and cross-platform mobile development solutions.
Quality is our priority. We have a team of QA engineers who will check if your software is bug-free right in the course of development. Alternatively, they will test your ready app before release.
Eye-catching and user-friendly design is key to conversion. Our qualified UI/UX experts will bring your idea from concept to full-fledged responsive design with engaging elements created specially for your target audience.
Ensure the risk-free and cost-effective release of your application. Our DevOps specialists will secure a smooth and continuous deployment process and provide ongoing support of your software.
If you don't have an IT department, you can outsource software development to a professional team with years of experience in the required industry. We will build and manage your remote developers.
Dedicated software developers will give 100% of their working time to your project only. Also, our IT recruiters can hire programmers according to your requirements - tech stack and seniority level.
Want to hire temporary software engineers to support your in-house IT department during high season? Consider staff augmentation which allows you hiring part-time or full-time developers.
R&D office will be your remote IT department in Ukraine. We will provide you with everything needed for a smooth process: recruiting and administrative part is on us. You can focus on software development.
With Devox Software, you can outsource not only programming but also administrative tasks such as accounting and finance, customer success management, recruiting and talent management, etc.
A highly dynamic marketing industry can't do without innovations. Our teams of software developers has extensive experience in creating solutions for influencers and marketing specialists.
Create the next AirBnB platform, tailored-made CRM system or connect landlords and tenants in one app - these are only a few examples of real estate software. We'll be glad to assist you in making your idea real.
Engage students in studying with innovations. Modern technology allows making education more accessible, efficient and fun. Experienced e-learning programmers will create an app or web solution for your project.
Retail is shifting gradually from brick & mortar shops to online stores. Devox software can build easily operated e-stores, order management systems, secure and reliable payment options, etc.
Devox Software provides services to hospitals, eHealth startups, and healthcare organizations. We can develop apps for wearables, health tracking systems, electronic medical records, and many others.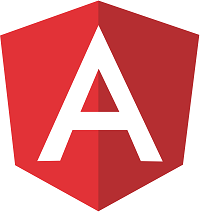 Angular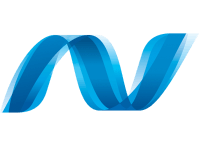 Microsoft .NET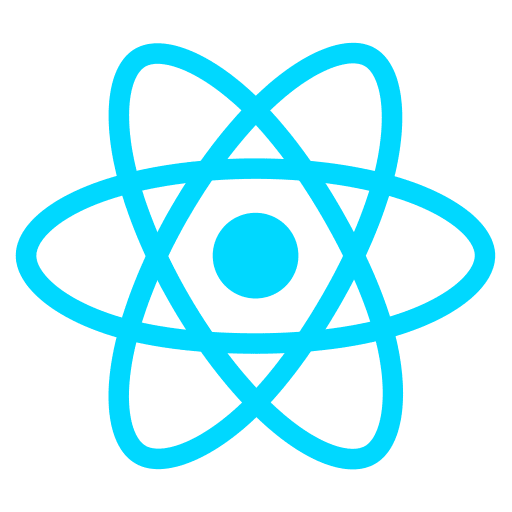 React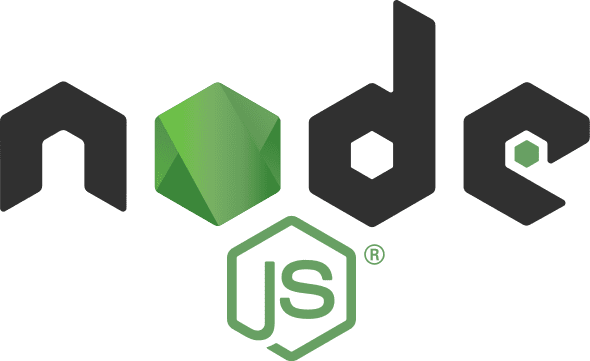 Node.js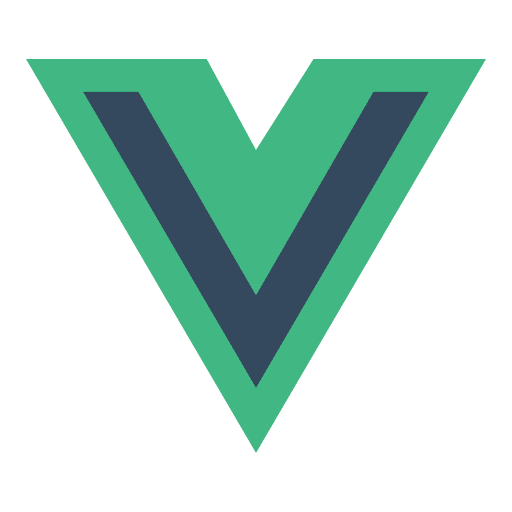 Vue.js

WordPress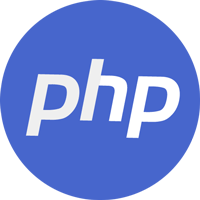 PHP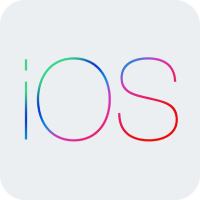 iOS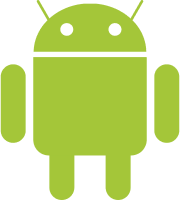 Android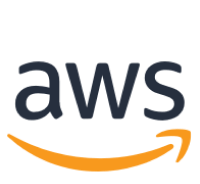 AWS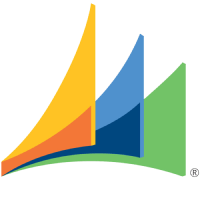 Microsoft Dynamics
Contact us
Our
Clients















Which
benefits will you get?
Personal Approach
Each project is unique. That's why we study your business, analyze your needs and make a unique commercial offer based on our research. We do not strive for selling outsourcing services, we seek long-lasting cooperation that's why we suggest you a few ways to get your software done and you are free to choose the one that fits you best.
Account Management
Devox Software assigns a customer success manager to each project to help you work with your remote developers. We encourage honest communication between the parties because transparency is our top priority. This is how we establish efficient liaison with our customers and work on strategic long-term relations together.
Effective communication
There is no mediator between you and your remote team members - you can communicate directly with your employees be it project-based outsourcing or a custom-recruited dedicated team. Alternatively, you can fully rely on our project managers or hire a dedicated PM who will distribute and assign tasks to your Ukrainian programmers.
Huge talent pool
Our offshore software development company gives you access to a large number of IT talents. There are 184K+ software developers of various tech stacks and seniority levels in Ukraine, and the number is constantly growing due to the graduates of almost 200 technical universities and colleges. It means that we will hire degreed experts in time and budget for you.
Convenient Outsourcing Destination
Besides optimal quality to cost ratio, Ukraine is a perfect place for IT outsourcing due to its location. If you choose us as a nearshore outsourcing partner, you will have only one or two-hour difference with your team. Also, we can easily arrange the necessary schedule overlap if you are in the USA or Australia.
Western Business Culture
We treat our customers as our partners, that's why it's important for us to be in tune with you. We share the same values due to similar mentalities. Since Devox Software treats transparency and honesty above all, we always keep our promises. We estimate your project thoroughly and talk openly about timelines. Meeting deadlines is a crucial part of our cooperation.
Got a project
or partnership in mind?
Thank you for contacting us!
You will get answer within the next 24 hours.