DevOps Consulting
Services
Make software development fast and efficient with our DevOps services: hire dedicated or part-time DevOps in Ukraine with Devox Software.
Offshore
DevOps Outsourcing
Accelerate the digital transformation of your business with DevOps consulting.
DevOps as a service is one of our key areas of expertise. Our engineers can make your development process stable and reliable utilizing automation, constant testing and advanced planning.
We offer flexible cooperation models that make outsourcing convenient and adjustable right to your business. Outsource DevOps to us and get part-time or full-time remote specialists on fixed price or time and material basis. Besides outsourcing, also we can build a dedicated team that will be engaged only on your project.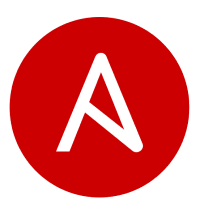 Ansible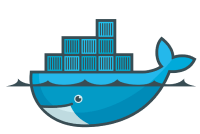 Docker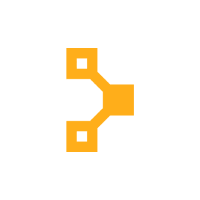 Puppet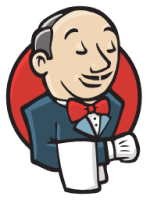 Jenkins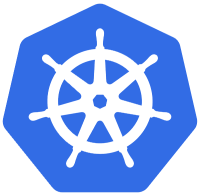 Kubernetes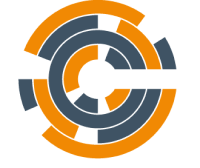 Chef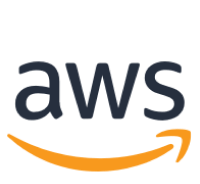 AWS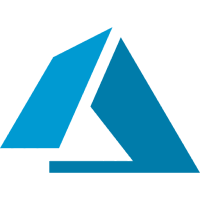 MS Azure
Our
DevOps Services
Automation
Get rid of routine tasks that take lots of time and decrease the workload on your developers.
Cloud Integration
Optimize your business process due to improved work pace and efficiency with cloud integration.
CI/CD
Implement frequent changes after development with continuous integration and continuous delivery.
Testing
With DevOps approach, you can test your application on each stage and get better quality in the end.
Release Preparation
Our experienced engineers will check your app and prepare it for a flawless release.
Steady Maintenance
24/7 support of your software - if something goes wrong, get it fixed immediately.
Case
Studies
Function4
Event Management Platform, USA
Function4 is a USA-based professional event ecosystem that offers a simple, user-friendly discovery venue for the financial services sector. The enterprise event management software features a single, real-time dashboard with zero setup for event attendees, hosts, and sponsors. Function4 also provides discovery, data, and tools to help the right people discover the right events.
View case
ActivePlace
Wellness social network and media platform with a marketplace feature, Australia
ActivePlace is a social platform dedicated to health, fitness, and an active lifestyle. It is a three-sided network that connects people with like-minded individuals, mentors, and businesses – all related to physical activity and healthy living. The company approached the development team to create a wellness app that would cater to different categories of users and provide personalized functionality to each member group. The main goal was to build a unique project from scratch that combined social media and marketplace features.
View case
ILVE
Multifunctional showroom assistant for world known kitchen appliances manufacturer, Australia.
ILVE is a global manufacturer of gas and electric household cooking appliances with a reach across 40 countries worldwide. Since 1975, the company has been known as a niche brand specializing in developing an extensive range of built-in ovens and cookers for both commercial and domestic use. ILVE was looking to create a showroom assistant to increase the level of sales and make it smooth for the end client. Besides the end client-facing part, a variety of managerial dashboards were created to allow sales consultants and business managers to execute their functions and have everything controlled in one place.
View case
Looking for DevOps Services?
We are glad to help you with finding your ideal outsourcing model.
Contact us
Cooperation Models
Outsource DevOps Services
We have a ready pool of engineers who can start immediately or in 2-4 weeks in case of custom recruiting.
Such consulting includes not only technical but also administrative part – office and project management.
Hire DevOps Engineer
Need a full-time offshore team or just one engineer? We can hire both for you.
If you choose a dedicated team model, your remote employees will work on your project only 8 hours a day and 5 days a week.
Fixed Price Model
Got a project with a clear work scope? Then, you can consider a fixed price for consulting services.
Besides the completed task, the cost will include all overheads, so you won't bother with managerial stuff.
What values does
DevOps Outsourcing bring?
Use Qualified Services
We provide top-notch service to our customers due to a thorough selection process. Our teams consist of skilled professionals with wide experience so you can rely on them and rest assured that everything goes well.
Reduce Operational Cost
DevOps is designed to improve the software development process. It becomes faster and more reliable, thus you don't need to spend a fortune on coding and testing. In addition, Ukrainian software engineers charge fair rates, so you will be able to save up to 60% of your corporate expense.
Adjust Our Service to your business
We offer exclusively flexible hiring models for your convenience. If you have a small task, you can outsource it on a fixed price or time and material basis. For long-term implementation and support, a dedicated team is recommended.
Enjoy Administrative Support
With DevOps consulting service with Devox Software, you get full administrative support from us. It means that you don't need to look for an office in Ukraine and sign an extra lease agreement, furnish, equip and maintain it. We will do it all for you as well as provide your remote programmers with the necessary PM and HR assistance.
Scale Up Team Hassle-Free
Our flexible business models allow hiring any number of software developers. You can get a part-time expert or a whole team who will deal with your project solely. And vice versa, scale down your team when the peak period is over.
Get Started ASAP
Our service is a good fit for urgent projects since we can provide you with the needed resources right after signing a contract. If you need a custom-hired team, we will arrange interviews within only 1-2 weeks.
DevOps vs Agile: What to Choose?
DevOps
Good both for small and big teams
Automates routine work
Long-term planning
Separate teams for development and operations
Focuses on speed and reliability
Fewer meetings, more documentation
Agile
Good for small teams
No automation required
Short-term plans (sprints)
Team members can substitute each other
Focuses on speed
More meetings, less documentation
Why
Outsource DevOps?
02
Flexible working environment
06
Fruitful collaboration between software developers
Our
FAQ
Which DevOps services do you provide?
1) CI/CD;
2) Could Integration;
3) Automation;
4) Testing;
5) Release Preparation;
6) Steady Maintenance.
What are DevOps benefits?
1) Save cost for infrastructure;
2) Faster deployment and development;
3) Reduce the human factor;
4) Easy to manage;
5) Stable environment;
6) Security management.
Tell us
about your project
Share your project idea and get a free consultation with our development team. We'll contact your back within 24 hours. It's free!
Thank you for contacting us!
You will get answer within the next 24 hours.