QA Outsourcing and
Software Testing
Services
Try out quality assurance outsourcing with Devox Software to save up to 60% of your operational expenditures.
What
Do We Offer?
We provide QA testing services for startups and large-scale companies from the USA, Western Europe, and the Middle East. Our engineers have successfully completed 10+ projects and released them bug-free.
Our company provides both automation and manual QA services. If your app is under development, you need to check it regularly – literally after each update, so automated testing will be a wise choice. However, if the app structure is complex, you cannot do without human assistance – manual checking will fit you best.
Our company offers multiple hiring options. Outsource quality assurance to our part-time specialists if you have a short-term project. Hire a dedicated QA engineer or set up an offshore IT department if you want full-time remote employees.
Hard to choose? Contact us and we will work out a solution for you!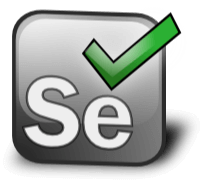 Selenium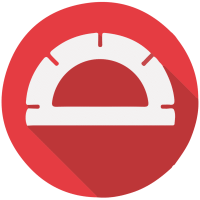 Protractor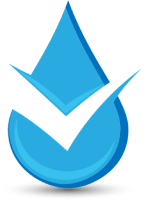 Watir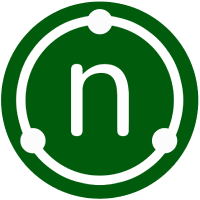 nUnit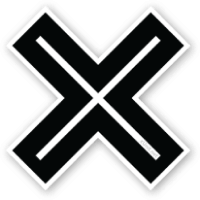 xUnit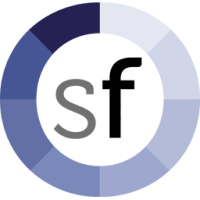 Spec Flow
Our
QA Services
Automation Testing
Automation QA will check your software a dozen times a day by running repeated tests.
Unit Testing
Make sure that a complex system works well by testing small parts of code separately.
Manual Testing
Manual testing services is a good choice for projects with complicated logic.
Behavior Testing
Our company provides behavior testing services to ensure smooth operation.
Integration Testing
Use integration testing to find out if units of code are compatible with each other.
E2E Testing
This service allows reproducing the production-like performance of your application.
Case
Studies
ActivePlace
Wellness social network and media platform with a marketplace feature, Australia
ActivePlace is a social platform dedicated to health, fitness, and an active lifestyle. It is a three-sided network that connects people with like-minded individuals, mentors, and businesses – all related to physical activity and healthy living. The company approached the development team to create a wellness app that would cater to different categories of users and provide personalized functionality to each member group. The main goal was to build a unique project from scratch that combined social media and marketplace features.
View case
Function4
Event Management Platform, USA
Function4 is a USA-based professional event ecosystem that offers a simple, user-friendly discovery venue for the financial services sector. The enterprise event management software features a single, real-time dashboard with zero setup for event attendees, hosts, and sponsors. Function4 also provides discovery, data, and tools to help the right people discover the right events.
View case
ILVE
Multifunctional showroom assistant for world known kitchen appliances manufacturer, Australia.
ILVE is a global manufacturer of gas and electric household cooking appliances with a reach across 40 countries worldwide. Since 1975, the company has been known as a niche brand specializing in developing an extensive range of built-in ovens and cookers for both commercial and domestic use. ILVE was looking to create a showroom assistant to increase the level of sales and make it smooth for the end client. Besides the end client-facing part, a variety of managerial dashboards were created to allow sales consultants and business managers to execute their functions and have everything controlled in one place.
View case
/** * Variables */ $timelineRows = ( get_sub_field('section_process_timeline') ) ? count(get_sub_field('section_process_timeline')[0]) : ''; ?>
Our Process
Go into details
Do you have a ready piece of code or you want it to be developed and tested by us from scratch? We can do both, just drop us a message with your demands - and get a response within 24 hours.
Choose cooperation model
Depending on your needs, you can choose the best way to outsource QA - time & material cooperation, dedicated team, staff augmentation, etc. We offer maximum flexibility to our clients.
Obtain quote
If you choose short-term outsourcing, you get an approximate cost of service - it can be an hourly rate or fixed cost. If you want to hire a dedicated tester in Ukraine, we will send you average salaries.
Outsource QA
The remote software testers you hire with us will study your application carefully and check it for bugs. As for managing, you can rely on our local PM or run your QA team by yourself.
Get bug-free app
Achieve a high level of customer satisfaction by the smooth operation of your app. We will look for mistakes, correct them and if needed, keep supporting your app after release.
Get more information
to outsource QA services hassle-free.
Contact us
Cooperation Models
Part-time QA service
QA engineer is engaged on a few projects at the same time.
You can run a QA team by yourself or transfer this responsibility to a vendor.
You can use an hourly rate or a fixed price model.
Full-time QA engineers
You get a dedicated development team for your project solely.
Manage your QA team directly or delegate it to the vendor side.
You can choose between software testers on a bench or custom-hired ones.
Time & Material
Immediate start due to already completed teams.
The team is run by a vendor and controlled by you.
You pay as you go – for the time used to test your software.
How to
Benefit from software testing?
Minimized Overhead
When you outsource QA to our company, you free yourself from administrative responsibilities. We provide your software testers with workstations and all the necessary tools for quality assurance.
Adjustable Outsourcing Models
We regularly review our cooperation models to meet the expectations of the dynamic business world. You can outsource software testing or hire a dedicated QA team on a fixed price and hourly rate basis - the combination is up to you.
On-Demand Testing
Since we are a full-cycle IT outsourcing company, we can get down to work at any development stage. We can create your software from scratch and check it for bugs in the course of work or test a ready application.
Prompt Start
Instead of long-run hiring in your area, you get an already assembled offshore team of QA engineers in Ukraine. Also, we can hire custom-recruited candidates just in 2-6 weeks according to your requirements.
Reasonable Rates
Our rates are fair and transparent - you won't find any hidden fees in your bill. What is more, we give you an opportunity to choose the pricing model that is the best solution for your company or startup.
Convenient Destination
Your QA engineers will work in our office in Kyiv, Ukraine. It's an Eastern European country with a convenient time zone - no matter where you are, you can have sufficient overlap in working hours with your remote team.
Why
Outsource QA?
01
accelerate software development
04
shorten time-to-market
05
ensure the security of your users
06
avoid financial losses
07
bring customer satisfaction
08
make communication efficient
Our
FAQ
What QA outsourcing services do you provide?
1. Manual testing;
2. Automation testing;
3. Unit testing;
4. Behaviour testing;
5. Integration testing;
6. E2E Testing.
Can I hire a part-time software tester?
Yes, we can provide you with a part-time QA engineer or hire the one according to your job description and budget requirements for long-term projects. We offer multiple engagement models to satisfy our customers' needs.
Why is outsourcing QA good?
1. Quick hiring process;
2. Fast start;
3. Qualified software testers;
4. No extra expenditures;
5. On-demand testing;
6. Full-time & part-time QA engineers available;
7. Easy to scale up a team;
8. Direct communication.
Tell us
about your project
Share your project idea and get a free consultation with our development team. We'll contact your back within 24 hours. It's free!
Thank you for contacting us!
You will get answer within the next 24 hours.