Outsource
Mobile Application
Development
Devox Software provides mobile app development services, both native and cross-platform. Drop us a line to get your app in time and budget.
Our expertise in
Mobile Development
With our company, you can outsource mobile application development with no hassle. We are an experienced team of professionals who specialize both in Android, iOS and cross-platform technologies. We provide full-cycle service from planning and up to release and ongoing support so your app will be in reliable hands.
Our company offers various cooperation models that will fit any business from startup to enterprise. You can get a ready-to-go team of Android, iOS and Xamarin programmers for full-time or part-time engagement.
Also, if you feel like assembling your own remote app development team, our recruiters will pre-select matching candidates exclusively for your project according to the IT staffing model.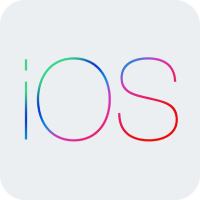 iOS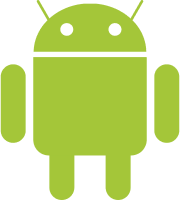 Android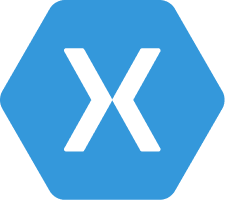 Xamarin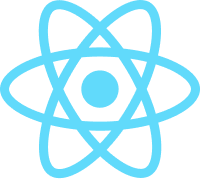 React Native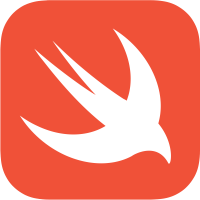 Swift
PhoneGap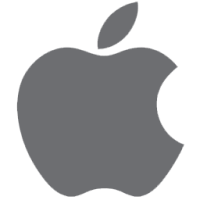 Objective-C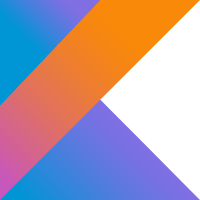 Kotlin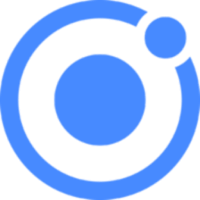 Ionic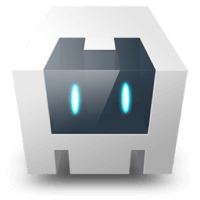 Cordova
Our
Services
iOS App Development
Outsource iPhone app dev tasks to our company and get your product done by proficient iOS coders. They are knowledgeable in such programming languages as Objective-C and Swift.
Android App Development
We use Kotlin, a top-notch technology for creating Android applications. Our coders have already created 20+ Android apps from scratch - from wireframes to Google Play release.
Native App Development
Choose native technologies if you want to create either iOS or Android version of your app. Our coders will create attractive and reliable applications with flawless user experience.
Cross-Platform App Development
Devox Software provides cross-platform app development services. It's an ideal solution for those who are interested in quick creation of a mobile app for multiple platforms.
Xamarin App Development
Kill two birds with one stone and get your app written in Xamarin. Instead of creating two native apps, our Xamarin developers will build an app that operates both on iOS and Android platforms.
Flutter App Development
We master modern technology to provide top-level services to our customers. Flutter is one the innovations. This UI framework allows creating native-like apps with awesome design.
Case
Studies
Function4
Event Management Platform, USA
Function4 is a USA-based professional event ecosystem that offers a simple, user-friendly discovery venue for the financial services sector. The enterprise event management software features a single, real-time dashboard with zero setup for event attendees, hosts, and sponsors. Function4 also provides discovery, data, and tools to help the right people discover the right events.
View case
ActivePlace
Wellness social network and media platform with a marketplace feature, Australia
ActivePlace is a social platform dedicated to health, fitness, and an active lifestyle. It is a three-sided network that connects people with like-minded individuals, mentors, and businesses – all related to physical activity and healthy living. The company approached the development team to create a wellness app that would cater to different categories of users and provide personalized functionality to each member group. The main goal was to build a unique project from scratch that combined social media and marketplace features.
View case
ILVE
Multifunctional showroom assistant for world known kitchen appliances manufacturer, Australia.
ILVE is a global manufacturer of gas and electric household cooking appliances with a reach across 40 countries worldwide. Since 1975, the company has been known as a niche brand specializing in developing an extensive range of built-in ovens and cookers for both commercial and domestic use. ILVE was looking to create a showroom assistant to increase the level of sales and make it smooth for the end client. Besides the end client-facing part, a variety of managerial dashboards were created to allow sales consultants and business managers to execute their functions and have everything controlled in one place.
View case
/** * Variables */ $timelineRows = ( get_sub_field('section_process_timeline') ) ? count(get_sub_field('section_process_timeline')[0]) : ''; ?>
Our Process
Share your specification
If you want to assign us mobile development tasks, send us your project requirements. Also, you can send us your job description if you need a custom-recruited Android or iOS programmers.
Receive prior calculation
Our software engineers will get to the bottom of technical specifications to tell how much time and effort your tasks require. For the IT staffing model, we research the Ukrainian job market.
Choose engagement model
Together with an approximate estimation, you get a few suggestions regarding possible cooperation models. We describe their pros and cons so that you can select the right solution.
Overview developers' work
You can monitor mobile development without hindrance into the process or take part in it by managing your Android/iOS experts, setting tasks and checking their performance.
Get your app done
When your software is ready, we check it for bugs and transfer it to you together with all intellectual property rights. If needed, the team can keep supporting your application and add new features in the future.
Wanna get
cost-efficient mobile development services?
Learn how
Engagement Models
Outsourcing
shared mobile dev team
immediate start
fixed price/hourly rate
managed by vendor/client
Dedicated Team
your full-time remote team
immediate start/bespoke hiring
fixed price/hourly rate
managed by client/vendor
IT Staffing
your full-time remote team
bespoke hiring
developer salary + vendor fee
managed by client
Our
Benefits
Experienced Mobile Developers
Want to get your app done by top native or cross-platform programmers? Outsource mobile development to us! Our team consists of software engineers of various tech stacks and seniority levels for your choice.
Meeting Deadlines
We collect as many details about your project as possible to estimate it precisely. We engage our senior specialists at this stage, listen to their opinions and this method allows us to finish projects in time and on budget.
Affordable Cost
You can choose the pricing model that fits your business best. Be it hourly rate, fixed price or monthly salary, mobile app development outsourcing is a cost-efficient solution with Devox Software.
Office Expenses Covered
We take care of your software engineers: you don't need to rent an office or buy equipment. Your team works in our office and we provide them with all the necessary tools - devices, licenses, etc.
Quick Start
If you have an urgent project, we can provide you instant service due to ready-to-go teams and a big database of mobile developers available for hiring in 2-4 weeks.
Skilled Support Team
We provide full-cycle mobile dev services. Besides app developers, we can create an attractive design for your app and test manually or automatically.
Our
FAQ
How to outsource app development?
Devox Software makes the process of app development outsourcing pretty simple for clients. It consists of 5 key stages:
1) Send the requirements;
2) Get an approximate estimation of time and effort;
3) Select the best-suiting outsourcing model;
4) Manage app development;
5) Get your mobile app done.
What is needed for mobile application development?
Usually mobile app development consists of the following stages:
1. Idea – define the goals of the app, its target audience, do market research;
2. Analysis – prioritize the features of the app, create roadmap;
3. UI/UX design – get workflow and mockups done;
4. App development – get back-end and front-end parts done;
5. Quality assurance – see if your app works correctly, fix bugs;
6. Release the app – submit it to App Store and Google Play Store.
Tell us
about your project
Share your project idea and get a free consultation with our development team. We'll contact your back within 24 hours. It's free!
Thank you for contacting us!
You will get answer within the next 24 hours.