Devox Software:
A Reliable Partner for Offshore Development
Our offshore software development company helps clients worldwide with the digital transformation of their businesses. We provide efficient solutions that give you a competitive edge in your niche.
How Does Offshore Software Development Work
Offshore software development is software development outsourcing to a team in a distant region or even continent. It is a common and effective form of cooperation between companies from different parts of the world. You can reach out to a partner that, despite geographical remoteness, has a similar culture, mindset, and timezone overlapping enough with your own for successful collaboration.
Let's discuss your project
Offshore vs Nearshore vs Onshore Outsourcing
Onshore
Both companies are located in the same country or region. The labor market is competitive, and the developer's hourly rates are high. However, efficient communication can be easily organized as there are no timezone barriers.
Nearshore
The companies operate in regions within similar time zones, such as Western and Eastern Europe. The hourly rates are lower, and a sufficient amount of skilled developers can be found. Cultural or language differences are very likely to be minimal.
Offshore
The companies operate in distant countries. Developers' hourly rates may be up to several times lower than in the customer's home region. There are plenty of skilled professionals to choose from. Eastern Europe is a part of Western Culture, so that you won't feel any inconveniences from differences in culture, time zones, or language.
Why Outsource Software Development to Eastern Europe
Large IT talent pool
An Eastern European offshore development company has a lot of skilled professionals to choose from. For instance, there are more than 900 thousand engineers and ICT specialists in Poland, Romania, Ukraine, and Georgia, and the labor market grows by 20% annually.
Cost-effective relationships
In Eastern Europe, hiring a skillful developer may cost you less than in other regions. According to our research, the average hourly rates for such professionals there are roughly 30-40% lower than in Western Europe, US or Canada.
Time difference
Outsourcing hubs like India and Southeast Asia have a large time difference with North America. It may hinder cooperation. Eastern Europe has up to 4h overlap with North America and may work in the same time zone as Western Europe.
Profound data security
As well as other Eastern European companies, we follow logical, physical security, and data protection security policies to safeguard the availability, confidentiality, and integrity of the customers' data.
Similar mindsets
Being a part of the Western Culture, Eastern Europe has a lot in common with Western Europe or North America. Offshore development companies in the region employ the best business practices of their western counterparts.
Good command of English
The EF English Proficiency Index 2021 report ranks the population of Eastern European countries as 'moderately' or 'highly' proficient in this language. The developers from this region are proficient English speakers, so no language barrier will hinder your communication.
World-Famous
Companies that Use Offshoring
Google
Google has several R&D centers all over the world. In 2020, the company launched one in Ukraine after acquiring CloudSimple. The latter is now a part of Google Cloud and works on the VMware migration solution.
WP Engine
In 2020, WP Engine, the WordPress technology company with headquarters in the USA, opened its office in Kraków, Poland. The team helped to build and launch several new products, such as Smart Plugin Manager for automatic plugin updates on the WP Engine customer sites and Atlas, the headless WordPress hosting platform.
Oracle
American IT giant Oracle has numerous subsidiaries around the globe. One of them is Oracle Romania in Bucharest, with several thousand employees. The US company has been present in this country since the 1990s. It employs local talents to deal with software development tasks.
What
We Offer
1
Full Software Development Life Cycle
We can handle all stages of offshore custom software development, from planning to support and maintenance. Our vast experience allows us to take on even the most complex and challenging software projects.
2
Web Development
Our specialists offer high-quality turn-key web development. We provide diverse services related to developing, designing, and maintaining a web app or website.
3
UI/UX Design
Our team will analyze user behavior and equip your software with the interface that ensures the best UX. We can also consult you on how to improve your UI and boost customer satisfaction.
4
Quality Assurance
Our QA specialists will ensure your software meet quality requirements. Thus, you will be able to avoid costly mistakes during the development and provide an excellent user experience after the launch.
5
Research and Development
We will help you leverage such innovative tech as Blockchain, NFT, Machine Learning, Artificial Intelligence, Natural Language Processing, and the Internet of Things.
What you Get with Us as Your Offshore Development Vendor
Swift and efficient recruitment
Up to 7 business days to provide CVs of relevant professionals
Up to 15 professionals can be hired per month
95% of specialists successfully pass the trial period
10 out of 10 clients extend their teams in an expected way
18+ months is an average developer lifetime period
Software development services that matter to business
100% of clients report the increase in their tech capabilities
92% of clients felt budget saving
82% of clients have worked with us for at least two years
87% of startups our offshore software outsourcing company has worked with gained ROI of more than 100%
87% is our return business satisfaction rate
Reliable partnership
100% of our agreements are fulfilled
70+ projects completed
More than $1B is the overall capitalization of our clients
How Can We
Cooperate
Our offshore custom software development company offers three cooperation models to choose from.
Fixed Bid
This option is a good fit if you have clear project requirements and deadlines. The fixed cost and timeline make the cooperation quite predictable. Also, it is transparent and can be easily managed. However, under these conditions, the number of change requests is limited.
Time & Material
This model suits best when the scope of work is prone to changes. You can be flexible, requesting as much of our help as you need. Moreover, you save time by omitting discussions of the overall scope and project costs. Prepare to be deeply engaged in the development process.
Dedicated Team
Managing such a team requires your full involvement as you assign the tasks. However, you get a group of professionals that covers all your software development needs. The dedicated team is easily scalable and the cost of employing it is predictable.
Offshore Development at Devox Software:
Step-by-Step Guide
Defining project specification
Our custom offshore software development services start with project needs analysis. We gather all relevant information under an NDA. With it, we design a strategic roadmap for development and search for the required specialists.
Selecting the engagement model
Together we agree on the way of cooperation that is most suitable for your case. You can choose from one of three options – fixed bid, time and material, and dedicated team. Review the section above for more details.
Estimation approval
Our software developers study your project in detail and make initial estimates of timeframe and costs. You make final decisions about the development and adjust your budget accordingly.
Development
When everything is settled, our teams start building your software solution. Our specialists leverage all their expertise and industry best practices. They regularly report on each stage of the development, so the process is completely transparent.
Testing
Quality assurance is an essential part of development. We check the performance, functionality, usability, and security of your software. A combination of manual and automated testing ensures the efficiency of the process.
Delivery and maintenance
Once we are sure your solution is bug-free, and you are satisfied with it, we proceed to deployment. Our team can also provide maintenance services, making sure the software performs smoothly and gets regular updates.
Our Tech Stack
Our
Web Development:
DevOps:
Mobile Development:
Data Visualization:
Data Warehouse:
Companies That Chose Us
for Offshore Development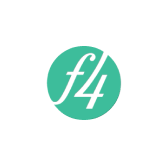 FAQ
How much control over the project do I hand over to your offshore software outsourcing company?
The answer depends on the cooperation model you choose. You may shift the management burden along with the responsibility for the outcome to us. We will inform you via progress reports, regular online meetings, and so on. Or you can call the shots yourself, directing a dedicated team we provide.
Who will be my contact point?
We understand the importance of efficient communication and transparency for the successful cooperation between companies separated by thousands of miles and time difference. Therefore, to streamline the process, each of our clients has a dedicated manager who will help to answer any questions. Moreover, they can communicate directly with each offshore team member.
Do I need to visit my offshore development team?
Usually, we don't require our clients to visit us in person. Long-distance travels are costly and time-consuming. Besides, the advance in online communication tools renders them unnecessary. However, we will be glad to meet you if you want and can come! Occasional face-to-face meetings can benefit our partnership, especially if we work on a large-scale, long-term project.
Will the offshore team work according to my time zone?
Our development facilities have sufficient time zone overlap with North America or Western Europe to ensure efficient cooperation. We will do our best to react to your inquiries as swiftly as possible.
How can I be sure that I get skilled engineers?
As an offshore software outsourcing company, Devox Software will handle a four-stage interview process and deliver you the best candidates. We conduct HR and Managerial interviews to check soft skills, and a two-stage tech interview.
How many offshore developers do I need for my project?
The answer depends on the complexity of your solution, the desired timeframe, and the budget. Contact us to share the details of your project, and we will suggest the optimal size and composition for your offshore team.
How much time do you need to fill the position?
Finding and onboarding new specialists for your in-house team is a lengthy process. Augmenting it with offshore developers from Eastern Europe is a much better strategy. Devox Software needs just two weeks on average to fill a required position.
We will sign an NDA before you share your project details with us. Our company fulfills 100% of its agreements. Rest assured, your information is safe with us!
How can I manage my remote dedicated team?
The offshore specialists will carefully study your development process as well as project management and communication tools. Therefore, you will be able to manage them as a remote extension of your in-house team.
Got a project
or partnership in mind?