Offshore Software Development
Being an offshore software development company, Devox Software helps clients worldwide with digital transformation. 100+ developers in our team are ready to start building your web or mobile app.
Why Choose Ukraine
for Offshore Software Development
200k+ specialists on the market

Kyiv is one of the largest hubs in Europe

100+ Fortune 500 companies outsource to Ukraine

85% of tech professionals have B1 English level

20k+ IT graduates each year
Offshore vs Nearshore vs Onshore Outsourcing
Onshore
The companies operate in distant countries. Offshore software developers' hourly rates tend to be 30-40% lower than in the customer's home region. Eastern Europe is a popular offshore destination. Differences in time zones can be easily handled with meeting schedules.
Nearshore
The companies operate in regions within similar time zones, such as Western and Eastern Europe. The hourly rates are lower, and a sufficient amount of skilled developers can be found. Cultural or language differences are very likely to be minimal.
Offshore
Both companies are located in the same country or region. The labor market is competitive, and the developer's hourly rates are high. However, efficient communication can be easily organized without timezone barriers.
Want to start offshore software development?
Arrange a call with our team to ensure our skills and expertise.
Book a meeting
Why Pick Devox Software
as Your Offshore Software Development Company?
100+

skilled developers

Tech Leads

support and full-scale

PMO
50+

successfully delivered projects

GDPR

principles consideration

ISO-27001

and

ISO-9001

integration

Pre-built

code components

Internal educational courses
Large IT talent pool
Large IT talent pool
Devox Software, as an offshore development company, has 100+ skilled in-house professionals to choose from. We can find developers with specific skills and expertise if necessary.
Cost-effective relationships
Cost-effective relationships
We locate in Ukraine, and hiring a skillful developer tends to cost less than in other regions. The average hourly rates here are 30-40% lower than in Western Europe, US, or Canada.
Time difference
Time difference
Eastern Europe has up to 4 hours of overlap with North America and may work in the same time zone as Western Europe.
Profound data security
Profound data security
We follow logical, physical security, and data protection security policies (GDPR, ISO-27001, ISo-9001) to safeguard the availability, confidentiality, and integrity of the customers' data.
High level of English
High level of English
Offshore software developers and other professionals have fluent speaking skills in English (B1 proficiency level), so there is no language barrier during calls.
Constant learning
Constant learning
At Devox Software, our development team is constantly improving their skills and technical knowledge. They have a professional growth plan to constantly improve their visit hard and soft skills.
Offshore Software Development
Services We Offer
01
Full Software Development Life Cycle
We can handle all stages of offshore software development, from planning to support and maintenance. Our vast experience allows us to take on even the most complex and challenging software projects.
02
Our specialists offer high-quality web development, working with various front-end and back-end tools. We provide diverse services related to developing, designing, and maintaining a web app or website.
03
Devox Software provides mobile app development services, both native and cross-platform. We develop apps for iOS and Android, using native technologies like Swift and Kotlin. Our team is also experienced in Flutter app development.
04
Our team creates eye-catching app designs, following Human Interface Guidelines (iOS) and Material Design Guidelines (Android). We collect your requirements and analyze customers' expectations.
05
Our QA specialists will ensure your software meets quality requirements. Thus, you will be able to avoid costly mistakes during the development and provide an excellent user experience after the launch.
06
Research and Development
As an offshore software development company, we help you leverage such innovative tech as Blockchain, NFT, Machine Learning, Artificial Intelligence, and the Internet of Things.
07
DevOps as a service is one of our key areas of expertise. Our engineers can make your development process stable and reliable, by utilizing automation, constant testing, and advanced planning.
08
Business Analysis
We help analyze business processes, identify software solution requirements, and define technologies to meet them. As a result, it's easier to collaborate with stakeholders and develop solutions that meet the needs of the business.
What You Get With Us As Your
Offshore Development Vendor
Swift and efficient recruitment
Up to 7 business days to provide CVs of relevant professionals
Up to 15 specialists can be hired per month
95% of specialists successfully pass the trial period
18+ months is an average developer lifetime period
Software development services that matter to business
100% of clients report an increase in their tech capabilities
92% of clients felt budget saving
82% of clients have worked with us for at least two years
87% of startups our offshore software outsourcing company has worked with gained ROI of more than 100%
Reliable partnership
100% of our agreements are fulfilled
70+ projects completed
87% is our return business satisfaction rate
More than $1B is the overall capitalization of our clients
Have a project idea in mind?
Book a call with our team to figure out the details.
Contact us
Offshore Software Development:
How We Do It in Devox Software?
#1. Defining project specification
Our offshore custom software development services start with project needs analysis. We gather all relevant information after signing an NDA. With it, we design a strategic roadmap for development and search for the required specialists.
#2. Selecting the engagement model
We choose the cooperation model that is most suitable for your case. You can choose from one of three options – fixed price, time and material, and dedicated team. Review the section above for more details.
#3. Approving an estimation
Our software developers study your project in detail and make initial estimates of the timeframe and costs. You make final decisions about the development and adjust your budget.
#4. Developing a solution
Once everything is settled, our offshore software development team starts building your software solution. Our specialists leverage all their expertise and industry best practices. They regularly report on each stage of development, so the process is completely transparent.
#5. Testing
Quality assurance is an essential part of development. We check the app performance, functionality, usability, and security of your software. A combination of manual and automated testing ensures the efficiency of the process.
#6. Delivering and maintenance
Once we are sure your solution is bug-free, and you are satisfied with it, we proceed to deployment. Our team can also provide maintenance services, making sure the software performs smoothly and gets regular updates.
How Can We Cooperate
Fixed Price
This option is a good fit if you have clear project requirements and deadlines. The fixed cost and timeline make the cooperation quite predictable. Also, it is transparent and can be easily managed. However, under these conditions, the number of change requests is limited.
Time & Material
This model suits best when the scope of work is prone to changes. You can be flexible, requesting as much of our help as you need. Moreover, you save time by omitting discussions of the overall scope and project costs. Prepare to be deeply engaged in the development process.
Dedicated Teams
Managing such a team requires your full involvement as you assign the tasks. However, you get a group of professionals that covers all your software development needs. The dedicated team is easily scalable and the cost of employing it is predictable.
Our Tech Stack
Web Development:
DevOps:
Mobile Development:
Data Visualization:
Data Warehouse:
Companies That Chose Us
for Offshore Development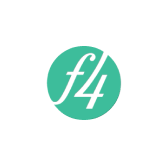 FAQ
What is offshore software development?
Offshore software development stands for the cooperation of companies, located in distant countries. Eastern Europe is a popular offshore destination. Differences in time zones can be easily handled with meeting schedules.
How much do offshore developers cost?
The price always depends on the region. For example, in Ukraine developers tend to charge $50 per working hour, that's 30-40% lower than in the USA or Western Europe.
When do you need to choose offshore software development?
There are several situations when it's time to start offshore software development. 
When you need to ensure cost savings.

When you need to hire developers with specific skills and expertise

When you need to meet tight deadlines

When you need to ensure team scalability
How do conquer time-zone differences?
To keep the client up-to-date about any changes in the project the schedule weekly meetings to show how the development goes and discuss any aspects or obstacles we've faced. We also use various messengers (Microsoft Teams, Slack, etc.) to discuss urgent questions.
What technologies do you use?
We work with various technologies since we provide front-end, back-end, and mobile app development services. 
For example, for front-end development, we use Angular, React, and Vue.js. For the back end, we often choose the .NET programming language. Considering mobile app development, we use Swift (iOS) and Kotlin (Android). 
Each project is unique and we'll pick the technologies depending on the business needs and requirements.
Can I hire a dedicated team?
Yes, you can. As a part of our offshore software development services, we also offer individual talent for hire that you can later scale on demand. This can either be dedicated developers who work as your full-time remote team or part-time talent extension to support your on-site teams.
Tell us
about your project
Share your project idea and get a free consultation with our development team. We'll contact your back within 24 hours. It's free!