Outsource
Web Development Company
in Ukraine
Describe your project and indicate the required technology to get a free quote from our development team.
Offshore
Web Development Company
Hardly any business can do without a website or mobile application. If you need the one too, Devox Software is the right partner for you. Our outsourcing web development company specializes in both front-end and back-end solutions, so you will get convenient and user-friendly pages without setting up a full IT department in your office.
Instead of spending time on recruiting, extending office and buying extra devices, you can just get your software done hassle-free. Devox Software takes all administrative responsibilities as well as providing you with the required web developers.
Our engagement models can be adapted to any business – part-time programmers, dedicated teams and up to offshore R&D center.
Not sure what to choose? Drop us a line, tell us about your project and get a free consultation!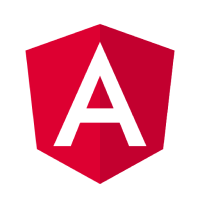 Angular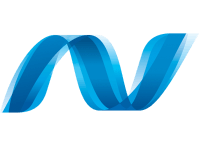 Microsoft .NET

Python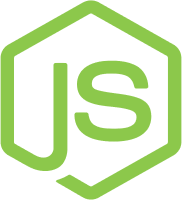 Node.js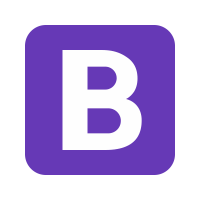 Bootstrap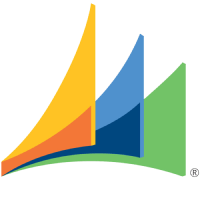 MS Dynamics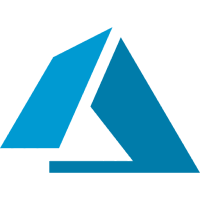 MS Azure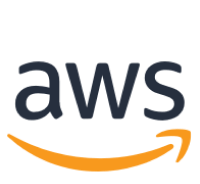 AWS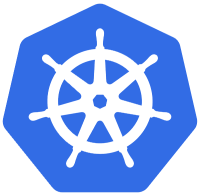 Kubernetes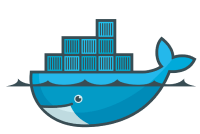 Docker
Our
Services
Front-End Development
Build your brand awareness and increase sales by mere internet presence. Devox Software, a professional outsource web dev company, will create an eye-catching responsive website according to your requirements. Be it a landing or a complex e-store, we can do it all.
Full-Stack Development
Full-stack developers are good at client and server side - they understand customer needs and work with databases and hostings. Our main specialization is Angular and .NEt, but we also deal with PHP, Python and many others - just contact us and ask about the needed one.
Web App Development
Came up with an idea of a web app, but don't know how to develop it? We have both part-time and dedicated web developers for short-term and long-lasting projects. We don't limit ourselves by one technology - you will get a software engineer with the required tech stack.
CMS Development
We analyze your business needs and select the best UX solutions. Our IT outsourcing company makes it easy for you to change content - texts, images, videos, etc. without programmers' help. Our main focus is WordPress, however, we can also develop bespoke CMS if your business requires it.
E-commerce Development
Devox Software can provide you with a ready-to-go team at an affordable cost for small retailers, startups, SMBs or enterprises. In our talent pool, there are web developers with relevant experience in the e-commerce industry.
Custom Web Development
Wanna add distinctive features to your site or app? We appreciate personal approach and bespoke web solutions. Our project-based or dedicated web developers will listen to your demands and suggest the ways to carry it out.
Our
Testimonials
Our criteria for an outsourcing partner were… They should be good in communicating. And also, have a high-educated staff with a lot of experience. And we found it in Devox Software when we started to communicate.
Project: Custom User Interface and Software Development
We are a software startup and using Devox Software allowed us to get an MVP to market faster and less cost than trying to build and fund an R&D team initially.
Goals were to develop a highly efficient web-based platform that made the signup process and execution of background screens as intuitive, user-friendly and efficient as possible. They provided a project manager as well as engineers that allowed us flexibility to add and remove resources as the project, features and schedule dictated.
Devox Software has provided UI and data extraction components for an AI-powered solution. They use provided wireframes and designs to develop components in Angular, Azure, and C#.
Communication overall was excellent with Devox Software. Their project manager stayed on top of the tasks, priorities and hours and ensured we had the resources we need when we needed them.
CEO at Social Media Screening company
Project: Custom App Dev for Blockchain-Powered FinTech Solution
I'm the Chief Operating Officer for a digital banking platform. Our platform is the most powerful, secure and cost-effective ecosystem for digital banking. Our products are innovative white label Fintech and Regtech Software-as-a-Services for digital banking.
We needed to enhance our front-end development team with seasoned highly experienced mobile and web developers to meed extremely tight roadmap deadlines.
We've been searching for the best mix of rates and experience of contractors + flawless communication.
Their experienced team and perfect communication offer the best mix of quality and rates. Great job! We met the deadlines and brought happiness to our customers)
COO at Digital Banking Platform
Our Process
Requirements
Our outsource web development company gathers requirements that describe the business needs of your project. We decompose the specification into small tasks to estimate the scope precisely and prepare a strict delivery plan for your approval.
Design
At this stage, you will get two prototypes. The first one is wireframes that allow visualizing project functionality and user flow. The next step is to create an interactive UI prototype that looks almost like the real product.
Development
There are no two similar projects. We always develop a personal approach to each project we take. Our practices like Continuous integration, code reviews, and pair programming let the team combine speed and agility with a focus on quality.
Testing
Software development can't do without quality assurance. Each project we deliver is precisely tested either manually or automatically. Quality assurance is one of our main values since it's the basis of our client's reputation.
Delivery
With Devox Software, your project will be released on time and budget. Our PMs control developers' performance so you will get your web project done according to the plan. If needed, our team will provide ongoing support for your project.
Would you like to
get your software done by professionals?
Contact us
Our Engagement Models
Time & Material
Long-term project
Undefined budget
Full control over the project
No clear requirements
Fixed Price
Short-term project
Modest budget
Minor changes possible
Strict scope schedule
Monthly Salary + Fee
Any project length
Well-estimated projects
Direct management
Full-time engagement
Why
Choose Us?
Deep Expertise
If you can't find the needed software engineer locally or want to reduce cost but keep the code quality on the high level, Devox Software is the right choice. We pay meticulous attention to the selection of our employees: we check both hard and soft skills. It allows us to provide neat code and ensure smooth communication between the parties.
Flexible Engagement Models
One part-time developer? Dedicated web development team with QA and DevOps? You choose the number of team members you will work with depending on your project needs. What is more, we give you a choice of management schemes: you can manage everything directly or delegate it to a project manager.
Convenient Billing Schemes
We offer a variety of pricing models. Outsourcing is meant to be cost-effective you get good service and optimize your expenditures by choosing the right scheme. If your project has a strictly defined work scope, there is a fixed price model for you. Hourly rates (time and material) fit the projects with vague requirements and a timeline.
Affordable Hourly Rates
Ukraine is a great place to look for an outsource web dev company due to its fair rates. When the hourly rates of some European and US digital agencies exceed hundreds of US dollars, our local developers are the golden balance in terms of the quality-to-cost ratio. Moreover, you don't need to pay for an office, equipment, and employee benefits - everything is on us.
Ready-to-Go Teams
Some projects are impatient about the delay. When you can't wait for months to find the right developer in your area, there is a solution - hire a ready-to-go web development team. Devox Software renders this service: we have cohesive teams who are used to work with each other. It means you gain time together with easily managed remote technical specialists.
Individual Approach
Two projects are never alike. Although we use well-established and time-tried approaches (like Agile and Scrum), we always start from a thorough study of your business and project goals. A deep understanding of your needs allows us to advise you about the best outsourcing model and adjust it to your particular case. Contact us and we will suggest you a tailor-made solution!
Which Cooperation Model Is the Best Fit for Web Development?
Dedicated team
The dedicated team presupposes full-time engagement of your software developers. They will dedicate 8 hours a day and 5 days a week to your project only. Devox Software allows you to outsource web development to one coder or a whole dedicated team that would consist of programmers, DevOps, QA engineers, project managers, etc. Clients say it's a convenient model because they can control and manage their team directly without bothering themselves with office or recruitment.
Project-based outsourcing
The best match for short-term projects is web development outsourсe. You share your task with us and get a ready-to-go team. Our web developers will do the estimation and send it for your approval. When everything is agreed, we will assign the right number of web developers required for the project completion. You don't need to manage or control them – we take all administrative and managerial hassles upon ourselves. This model works best for non-tech companies that want to fully focus on their core business.
Got a project
or partnership in mind?
Contact
information
18/14 Khvoiky St, building 25, Kyiv, Ukraine
info@devoxsoftware.com