Middle Full Stack
Developer
About
Vacancy
Devox Software is an international IT solutions provider that focuses on software development outsourcing and building development teams.
We are a balanced and open-minded team of professionals. We appreciate the employees' opinions and share our knowledge and expertise every day. Everyone has an opportunity to communicate directly with top management.
We are always happy to get proactive and ambitious people on board. Joining us is an opportunity to grow quickly and to have everything for doing that.
Why
Join Us?
Flexible working hours
Clear leadership
Direct communication with client
Mentorship program
Meetups
In-house English classes
Corporate events
Table games Friday
Sports and lounge zone with game console
Tax compensation
Car parking
Vacation & sick days
Our
Requirements
2+ years of experience in full-stack development using .NET and Angular 2+;
Hands-on experience with Angular 2 and later versions;
Experience of using SQL Server\MySQL\PostgreSQL or others, understanding of relational databases;
Understanding of cloud computing;
Experience of working in an Agile team and environment;
Ability to work effectively in a team;
Good troubleshooting and problem-solving skills;
Intermediate+ level of English is a must.
Your
Responsibilities
Design server-side components, modules, classes using .NET.;
Design and implement database structure;
Create UI using Angular;
Implement new features as well as fixing bugs and performance issues;
Write and maintain unit tests;
Help junior developers and perform code reviews.
Join Us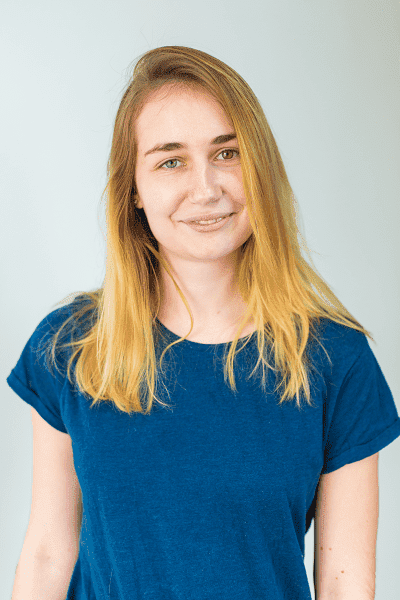 Yanina Khokhlova
Head of Recruitment
Got a project
or partnership in mind?
Contact
information
18/14 Khvoiky St, building 25, Kyiv, Ukraine
info@devoxsoftware.com